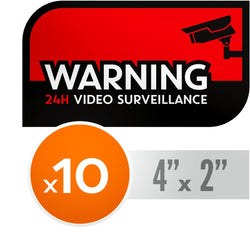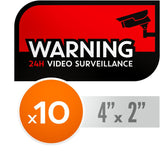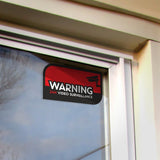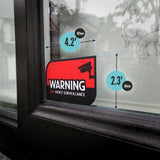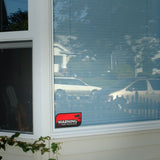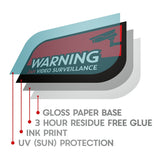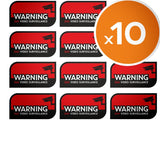 24h Video Surveillance Decals
Much thicker, and better quality than I expected. These guys really earn the "Quality" in their name. -Robert C.
Looking to buy some Security Stickers that can keep those shady characters away? Protect your property, deter potential burglars!
So you are worried that someone may enter your house or property. You installed CCTV, security cameras or maybe you just want to pretend you have.
Maybe you've tried other CCTV Stickers? Many Decals don't work. They're either too small, they fade in the sun, or they peel off fast and simply don't get the job done.
Quality Clever Home Security Stickers solve this problem!
Our Stickers:
Are beautifully designed for the strongest visual impact
Are made from Long Life materials and don't peel off
Have UV SUN Protective layer to prevent color fading in the sun (12 months guarantee)
Are the optimum size for the best impact and neat look
The design includes a graphic of a Security Camera and wording: WARNING 24H VIDEO SURVEILLANCE
Remember: If you don't love our Stickers, we'll refund you every penny.
PS. REMEMBER, there is 10 (TEN) of them in the pack